I'll Be Home for Christmas
I'll Be Home for Christmas is song #4 on Turn up the Christmas (volume eleven). First recorded by Bing Crosby in 1943, it was originally written to honour World War 2 (WWII) soldiers overseas who longed to be home at Christmas time. While the song played on radios throughout North America during the Christmas season that year, Canadian soldiers were involved in a furious fight and wrestled the town of Ortona, Italy from the hands of fierce German soldiers in a battle that continued through Christmas 1943.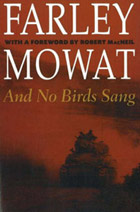 I studied WWII when I returned to university a few years ago where I read Farley Mowat's And No Birds Sang. I noticed the familiar names of several Italian towns I heard my dad mention over the years. And, when I told dad about it, he told me some stories about growing up in Italy during the war that I'd rather not ever hear again. As a Canadian born from Italian parents, learning about how Canadian soldiers helped to drive the Nazis out of Italy was pretty powerful for me. I mentioned this story to Russell Broom who arranged the song and created the very emotional mandolin sound in the instrumental that gives this tune such a unique Italian feel. The video includes a photo of Lieutenant Farley M. Mowat with a group of soldiers, listening to an accordion during a short break from fighting in Italy, 1943. I've added the photo at the spot in the song where Garry Sylvester provides emotional accordion accompaniment.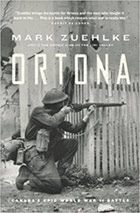 While researching Library and Archives Canada and other sources for photos and information about Canada's role in the fight to liberate Italy during WWII, I found a reference to the book Ortona, written by Canadian author Mark Zuehlke. I contacted Mark about the video I was planning for I'll be Home for Christmas and he graciuosly allowed me to use a few words from his book in the video to help explain the battle of Ortona and the horrible irony of the fight that lasted through Christmas 1943.

"In one blood-soaked, furious week of fighting, from December 20 to December 27, 1943, the 1st Canadian Infantry Division took Ortona, Italy, from elite German paratroopers ordered to hold the medieval port town at all costs. Infantrymen serving in the Loyal Edmonton Regiment and the Seaforth Highlanders, supported by tankers of the Three Rivers Regiment, moved from house to house in hand-to-hand combat amid heavy shelling and wrestled the town from the grip of the fierce German defenders. When the vicious battle was over, 2,339 Canadians were dead or wounded. But the town that had become known as 'Little Stalingrad' was now in Allied hands." - from Ortona, Mark Zuehlke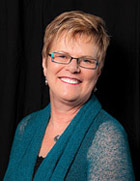 There's another special meaning in this song for me, and that is the memory of my late professor and friend Dr. Margo M. Husby who taught that university course where I studied WWII. Dr. Margo passed away too soon in 2013, after a short battle with H1N1. I dedicated the recording of I'll be Home for Christmas to Dr. Margo. Thanks to my friends and fellow students Andrew, Rachel, Wendy and Stephanie, and to my son Joe who was also one of her students, for sharing these thoughts about Dr. Margo: Dr. Margo taught hundreds of university students to understand and find meaning in the connections between history and our modern world. We'll think of her when we hear this song, written during the second world war. This video is intended to be a beautiful reminder of the sacrifices made by our soldiers and their loved-ones who waited for them back home. Dedicated to the memory of Dr. Margo Husby, we won't forget you or the lives of Canada's soldiers who fought for freedom.
If you want to learn more about Canada's role in liberating Italy during World War 2, the National Film Board of Canada has some amazing videos, including this one.
Turn up the Christmas is an exciting rock/opera project that features classic Christmas carols sung operatically with a rock soundtrack. Available on iTunes, Spotify, Amazon and Apple Music.
Visit www.tonyrino.com or www.Facebook.com/TonyRinoTenor for more information.
Turn up the Christmas this holiday season!
Tony Rino is a Calgary-based operatic tenor and recording artist who performs in opera productions, fundraisers and events. Rino sang national anthems for the Calgary Flames from 1996 to 2004.